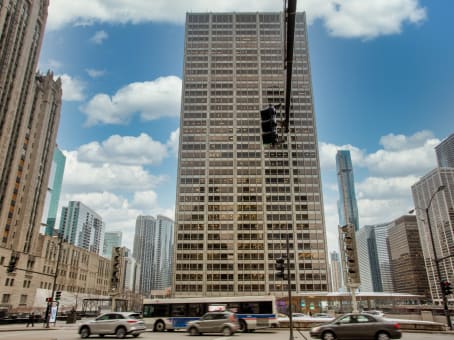 Our Purpose
We partner with funders to provide high quality, rigorous evaluation to non-profit organizations that otherwise could not afford these services.
Our Vision
At PIE Org, we envision a future where all nonprofits have the capacity to fulfill their own outcome-focused missions.
Our Mission
PIE helps organizations better serve their communities through data driven organizational development.
Our Core Values
At PIE Org, we hold true to our core values by helping organizations:
Work smarter and improve services by tracking measurable outcomes.
Grow and effectively serve the public interest.
Practice responsive evaluation that intentionally promotes social justice and the dignity of every person.
Leverage our expertise and our reputation for integrity and excellence in all that we do.
Our Team
Tania Rempert, Ph.D.
Executive Director
tania@pieorg.org
Tania Rempert, Ph.D., is the founder and executive director of Planning, Implementation and Evaluation Org. Recognized as a dynamic facilitator and leader in evaluation coaching, Dr. Rempert is at the forefront of helping organizations gather, understand and use their own research data to build organizational capacity. With Dr. Rempert's expert guidance, government agencies, universities, school districts, non-profits and museums of all sizes have become better equipped to fulfil their missions, using their own in-house resources.
In addition to her role as Principal Investigator of all projects, Dr. Rempert frequently teaches doctoral level courses at Loyola University, Chicago; the University of Illinois at Urbana-Champaign; and National Louis University, Chicago. She has authored numerous peer-reviewed publications and presentations. In fact, Dr. Rempert was invited to the White House by the Office of Social Innovation to present her approach to federal workers in charge of HUD, DOE, and DOL, as well as others in the social sector, as an example of a high impact, efficient approach to outcomes based technical assistance.
A member of the American Evaluation Association (AEA), Dr. Rempert has twice served as the National Convention Program Coordinator of the Human Services and K-12 interest groups. She is also a member of the Advisory Committee for the University of Chicago Crime Lab's "Becoming a Man" program through Youth Guidance. She is a founding member and past professional development chairperson of the Chicagoland Evaluators' Association and a current board member of the Time, Talent and Treasure Foundation.
Dr. Rempert received a B.S. in Community Health Education from the University of Illinois at Urbana-Champaign. She earned her Master's Degree at the University of Chicago School of Social Service Administration and completed her Ph.D. in Educational Psychology, Evaluation from the University of Illinois at Urbana-Champaign.
As the Management Director, Laura Watzke is the operational powerhouse of PIE Org. Her disciplined, organized approach ensures that PIE clients receive excellent service. Her responsibilities include managing day-to-day business functions and using her expertise in communications to assure that all PIE products are accessible and meaningful. She also manages relationships with clients, foundations, and our board of directors.
Watzke began her career as a credit portfolio manager at The Northern Trust Company. In that role, she researched, analyzed and evaluated the financial outlook of corporations and nonprofits. Additionally, she monitored loan performance and covenant compliance.  This experience has been invaluable in assuring our organization's success.
Watzke holds multiple volunteer roles outside her work with PIE. She offers her talent as a reading tutor, a soccer coach, and serves as the PTO Board Secretary at the local middle school. She also teaches religious education and facilitates marriage preparation classes at her parish.
Watzke earned her B.S. in Finance from the University of Illinois at Urbana-Champaign.
James "Jay" Wade, Ph.D.
Evaluation Director
jay@pieorg.org
Jay Wade began his career with PIE as a research assistant and then a data analyst. Now in his role as Evaluation Director, Wade uses his formidable skills in advanced quantitative and qualitative data analysis to help PIE clients achieve greater internal capacity for evaluation. Wade's specialities include the creation of data collection methods, logic models, surveys, observation protocols, literature analysis and psychometric analysis, as well as standards alignment and technical report writing.  His background in organizational psychology brings even greater depth to his evaluation coaching when working with organizations to change strategies and protocols.
Before joining PIE, Wade served in several positions at Loyola University Chicago, most recently leading a mixed methods case study of philanthropic evaluation capacity building.
Wade is the author of numerous peer-reviewed journal articles, evaluation reports, and presentations, and his work has been shared at conferences held by the American Evaluation Association, the American Psychological Association and Loyola University Chicago's Research Symposium.
Wade received his B.A. in English and Psychology from the University of Notre Dame in South Bend, Indiana. He earned his Master's Degree in Community Counseling from Loyola University Chicago and completed his Ph.D. in Research Methodology at Loyola University Chicago.